At the Spine & Orthopedic Surgeons, we are "Dedicated to Your Care."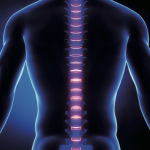 Our purpose at Spine & Orthopedic Surgeons is to improve the quality of life for each patient through individual consultations and targeted treatment plans by utilizing an integrated and comprehensive approach toward the management of neurosurgical and orthopedic conditions.
Here at Elite Ortho Surgeons, we know that pain and suffering can change one's outlook on life, and we strive to make life return to normalcy with relieving chronic pain. Here at EOS, you will be seen by board-certified orthopedic spine surgeons and neurosurgeons.
Minimally Invasive Spine Surgery
Minimally invasive spine surgery can treat a variety of spinal disorders and conditions:
Back pain (lumbar pain)
Neck pain (cervical pain)
Sciatica
Herniated discs
Spinal stenosis
Cervical stenosis
Scoliosis
Spondylolisthesis
Degenerative disc disease
Spine fractures
Infection
Tumors
About Minimally Invasive Surgical Techniques for the Spine
Minimally invasive surgical techniques utilize specialized retractors that allow a surgical procedure to be done through smaller incisions with much less tissue disruption. One of these specialized retractors is called a tubular retractor, which is a series of gradually expanding tubes that gently and progressively dilate and separate muscles and soft tissues to expose the operative field. Using specialized instruments, surgery is performed through the tube.
Benefits of Minimally Invasive Spine Surgery
The benefits of minimally invasive spine surgery include:
Decreased pain
Shorter hospital stays
Quicker recovery
Minimally invasive surgery is considered the leading edge for many spinal procedures and will continue to develop as new techniques continue to evolve. Not every patient is a candidate for minimally invasive spinal surgery. To see if you are a candidate for this type of surgery, you must be fully evaluated by an orthopedic surgeon who is experienced in these techniques.